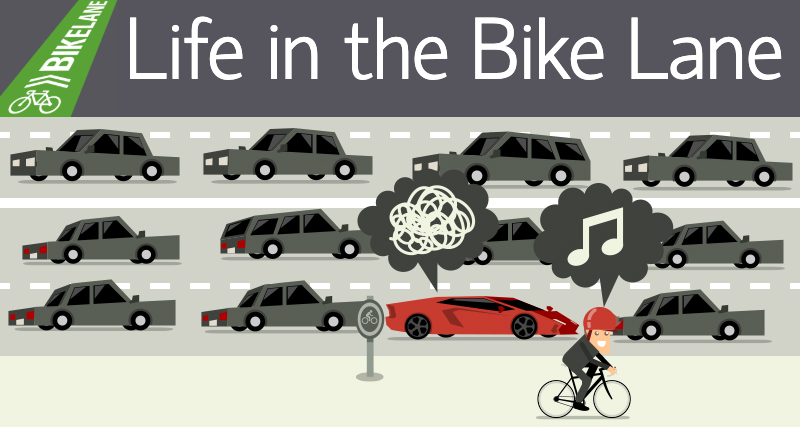 Small business marketing can be overwhelming.
You're busy and don't have time to read everything that is out there to help you grow your business.
Every week I'm going to do the legwork for you and share only the most useful news, tools, advice, and strategies to help you navigate the traffic on the road to growing your business simply and affordably.
If you are new to the Bike Lane, welcome!
If you like what you see, sign up below so you will never miss an issue.
from Content Marketing Institute
File under Communicating
Don't be remembered like Ignaz Semmelweis.
Poor Ignaz fell victim to one of the classic blunders of communication. He told people what they were doing wrong, and his message wasn't received. While another medical person at the same time was saying the same thing differently and got people listened to her, and it saved lives. You may have heard of her, Florence Nightingale.
If you can't read the post right now, here is my biggest takeaway:
"People are generally better persuaded by the reasons which they themselves have discovered than by those which have come into the mind of others." - Blaise Pascal
Read the article here  https://contentmarketinginstitute.com/2019/10/get-audience-greenlight/
gif via Gify
P.S. The timing on this one given what is going on in the world is pure serendipity.
File under Social Media and Development
"ANYONE WHO STOPS LEARNING IS OLD, WHETHER AT TWENTY OR EIGHTY."
—HENRY FORD
Kayla Carmicheal from HubSpot put some work into this list of Social Media courses you can take on your own time.
I subscribe to Ford's conviction that anyone who stops learning is old, but not just for the ability to stave off age. Lifelong learning has been proven to work wonders on your career, social life, as well as lifespan. Lifelong Learning Is Good for Your Health, Your Wallet, and everything in-between.  Harvard Business Review has a great piece about that here.
Take a look at the exhaustive list that Kayla put together and take a course or two! I regularly recommend HubSpot Academy. It's free and has proved incredibly useful.
Read Kayla's whole post here https://blog.hubspot.com/marketing/social-media-marketing-courses
"The attention crisis is real."
By seths.blog
"It's all happening at once, and we have to choose.
What to read, listen to, answer?
A spam from a scammer
An @ mention on Slack
A voice mail from the boss
An email from a customer
A DM on Slack
A last-minute sale email from a store you've never visited
A year-old blog post
A new blog post
A new podcast
A …
[sorry, got distracted.]
The idea that we can strip mine attention, wasting what we don't need, is long gone. Like oysters and oil before it, attention is a scarce resource, and we need to use it wisely. Too often, it feels cheaper to simply take what we can get, but when we overreach, the cost in trust is real.
And each of us gets the same amount of attention to spend each day. It's a competitive advantage to figure out how to focus it to get something done."
Photo by Justin Chrn on Unsplash
'Life in the Bike Lane' is sponsored by HubSpot and bluehost.
Just an FYI, I'm an affiliate for both HubSpot and Bluehost. I do use them both and would not refer you to them if I did not endorse them. I receive a commission if you click through and buy something. So help a guy out?