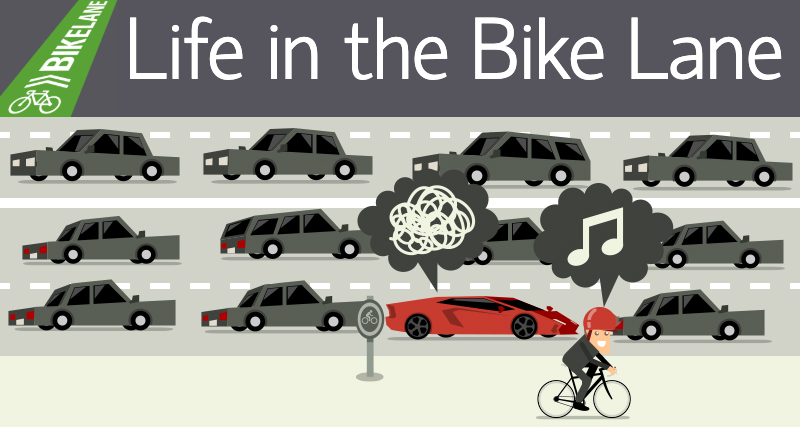 The small business marketing world can be a busy, confusing, and expensive place. I'm here to help you navigate the traffic on the road to growing your business simply and affordably.
The inaugural issue of the 'Life in the Bike Lane Newsletter' launches with much much fanfare!?
Hi there, and welcome to the inaugural issue of the "Life in the Bike Lane Newsletter."
As you may know, my mission is to help small businesses grow. I've been working one on one with companies for years, and I want to impact more small businesses in a small way every week.
Thus the birth of the newsletter.
You're busy and don't have time to read everything that is out there to help you grow your business.
Every week I'm going to do the legwork for you and share only the most useful news, tools, advice, and strategies that I have discovered or created. If you find it helpful, please share it with someone you think would also appreciate it.
Do you like the newsletter? Share it!
It's like 'Cruise Control' for your marketing.
File under: Marketing  Tools
Growing your business can be a long ride, and sometimes you need to put it on cruise control. That's what an autoresponder can help you do. It can put an entire conversation with your audience on autopilot.
Sonia Simone at Copyblogger (@soniasimone) explains that "an autoresponder is just a sequence of email marketing messages that gets sent to subscribers in the order and frequency that you decide."
This allows you to set a sequence of emails to a client that can help you connect to them. It could: explain more about your product or service, provide a series of "how to's" for new clients, map out a series of steps for onboarding for a new client, or a countless number of other things to grow your business.
Read more at https://www.copyblogger.com/email-autoresponders/
File under: Self Improvement
You've probably seen job descriptions with 'ability to multitask' as a job requirement. I know that I have written job descriptions that have that in the first few bullet points! After reading this article from Larry Kim (@larrykim), it makes me think I had it all wrong. If doing multiple things at once or switching back and forth from project to project lowers my IQ, I need to re-think my approach.
My favorite quote from the article:
"For men, multitasking can drop IQ as much as 15 points, essentially turning you into the cognitive equivalent of an 8-year-old. Don't be surprised when you find yourself stocking up on pop rocks."
Read more at https://www.inc.com/larry-kim/why-multi-tasking-is-killing-your-brain.html
Photo by Wendy Rake on Unsplash
"What did you expect?"
By seths.blog
"If you run a rush delivery company, expect that the customers will be rushed.
If you run a health food restaurant, expect that your customers will care about the ingredients you use.
If you run a preschool, expect that your users will act like little children at times.
If you offer urgent consulting services for clients in trouble, expect that they'll be stressed and want you to work all night.
If you treat people with mental health issues, expect that they'll not always be patient and long-term thinkers.
Sometimes, we get what we expect and still complain about it. It's a feature, though, not a bug."
Do you like the newsletter? Share it!
'Life in the Bike Lane' is sponsored by HubSpot and bluehost.
Just an FYI, I'm an affiliate for both HubSpot and Bluehost. I do use them both and would not refer you to them if I did not endorse them. I receive a commission if you click through and buy something. So help a guy out?