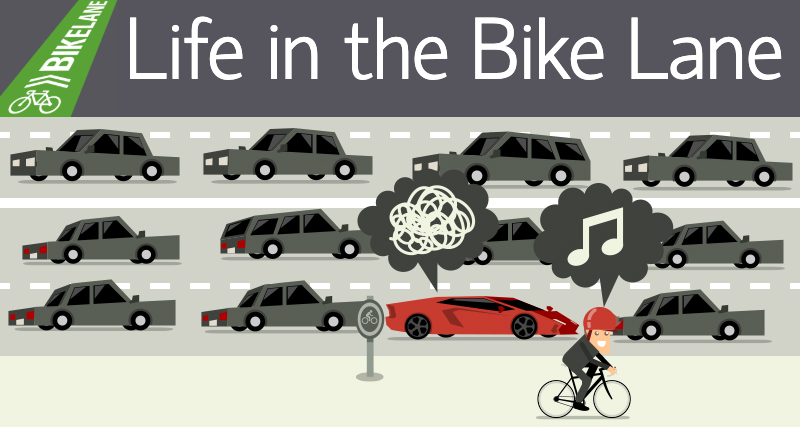 Small business marketing can be overwhelming.
You're busy and don't have time to read everything that is out there to help you grow your business.
Every week I'm going to do the legwork for you and share only the most useful news, tools, advice, and strategies to help you navigate the traffic on the road to growing your business simply and affordably.
If you are new to the Bike Lane, welcome!
If you like what you see, sign up below so you will never miss an issue.
file under Website Tools
When was the last time you updated your 'About Us' page? If you are like most companies, not recently.
Your 'About Us' page most likely gets more traffic than other pages and tells your brand story.
It's a widely underutilized tool to let people know who you are and what your 'brand' represents. Make the most of it!
HubSpot has a post with examples of great 'About Pages' and some tips on how to make yours stick out, read more here:
https://blog.hubspot.com/marketing/remarkable-about-us-page-examples
Image from Giphy.com
file under Customer Service
I began my professional career as a customer service rep and it was the best foundation I could have asked for. It has helped me every day of my professional career since. I believe that the best people to do business with have a customer service mindset.
HubSpot has a post here about developing those customer service skills, it's directed at customer service reps, but it should be directed at every small business person out there.
This is one of the biggest things you need to make it big in the bike lane. Read more about it here:
https://blog.hubspot.com/service/excellent-customer-service-skills
Photo by Florian Schmaezz on Unsplash
A Small Great Thing
By the Story of Telling
"We're usually excited about growing our audience or expanding our customer base.
It's hard to close the door on what might look like an opportunity to serve or scale.
But we do our best work when we know exactly who will get the most benefit from it and who it brings us joy to serve.
It's easier to imply that our work is for everyone than it is to say this isn't for you.
It takes courage to specialise and build a small great thing."
 
Photo by Daniel Cheung on Unsplash
'Life in the Bike Lane' is sponsored by HubSpot and bluehost.
Just an FYI, I'm an affiliate for both HubSpot and Bluehost. I do use them both and would not refer you to them if I did not endorse them. I receive a commission if you click through and buy something. So help a guy out?