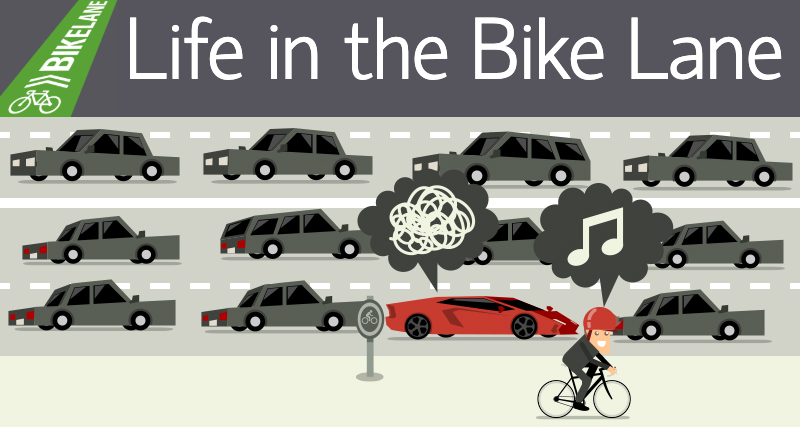 The small business marketing world can be a busy, confusing, and expensive place. I'm here to help you navigate the traffic on the road to growing your business simply and affordably.
If you are new to the Bike Lane, welcome! If you like what you see, sign up so you will never miss an issue.
I know we are looking at trying times in the near future. While we hunker down and try and get through this, it's an excellent time to work on the strategies and tactics you will use to grow when we can get out out of lockdown.
Here are some things that I picked up this week that I hope you find helpful!
Stay safe!
Do you like the newsletter? Share it!
Video Killed the Radio Star!
File under: Marketing  Tools
I'm hoping you got that headline reference. If you didn't, I'm way more obscure than I ever thought I could be. That was the title of the very first video ever shown on MTV on August 1st, 1981.
Video is a fantastic way for your customers to get to know you and to build authentic relationships with them. Video in your email can be problematic, but you can embed a GIF like I did above with your video content to give people a preview to let them decide if they want to click on it.
Dan Pink does this with a ton of success with his weekly "Pink Cast" newsletter. https://www.danpink.com/pinkcast/
HubSpot has a post to walk you through the process here:
Read more at  https://blog.hubspot.com/marketing/embed-video-in-email
from Social Media Examiner
Improve your Advertising Aim.
File under: Advertising
Small business people often have very tight budgets, and advertising can put a real dent into any budget. At the same time, advertising is a quick way to get your message out to the right people. That's one of the reasons I love Facebook advertising. You can keep the budget low and super target your audience.
One reason I recommend it is refining your message. See which words and images get people to respond. When you want to advertise on a different platform like Google or in print (some of it is in intensive care, but it is not dead). You will have a much better idea of what works and what doesn't.
I've used it to refine messages for fliers and brochures because you can see what people are clicking before printing a brochure. It's a useful tool in your business development toolbox.
Here are some tips from Facebook Advertising Experts at Social Media Examiner.
Read more at https://www.socialmediaexaminer.com/unique-ways-to-target-your-facebook-ads/
Treatable Small Business Disease.
"Exactly who do you serve?"
"The most successful restaurant on the shopping strip close to where I live is a vegan taco restaurant. Other restaurants come and go, but the taco place endures. Rain or shine, day in and day out they're always busy.
As you can imagine, every time I walk past I wonder why. Why has the taco place succeeded where so many others with bigger marketing budgets, fancier fit-outs, and more extensive menus have failed?
I think it comes down to the fact that they know who they're for.
They can describe their customer with such clarity that they don't have to second guess their menu, decor and pricing.
It's easier to make room at the table for the right people when you know who those people are. 
Who, exactly are you in business to serve?"
If you're not sure, my Story Strategy Course will help you to answer that question.
Photo by Stanford Smith on Unsplash
'Life in the Bike Lane' is sponsored by HubSpot and bluehost.
Just an FYI, I'm an affiliate for both HubSpot and Bluehost. I do use them both and would not refer you to them if I did not endorse them. I receive a commission if you click through and buy something. So help a guy out?